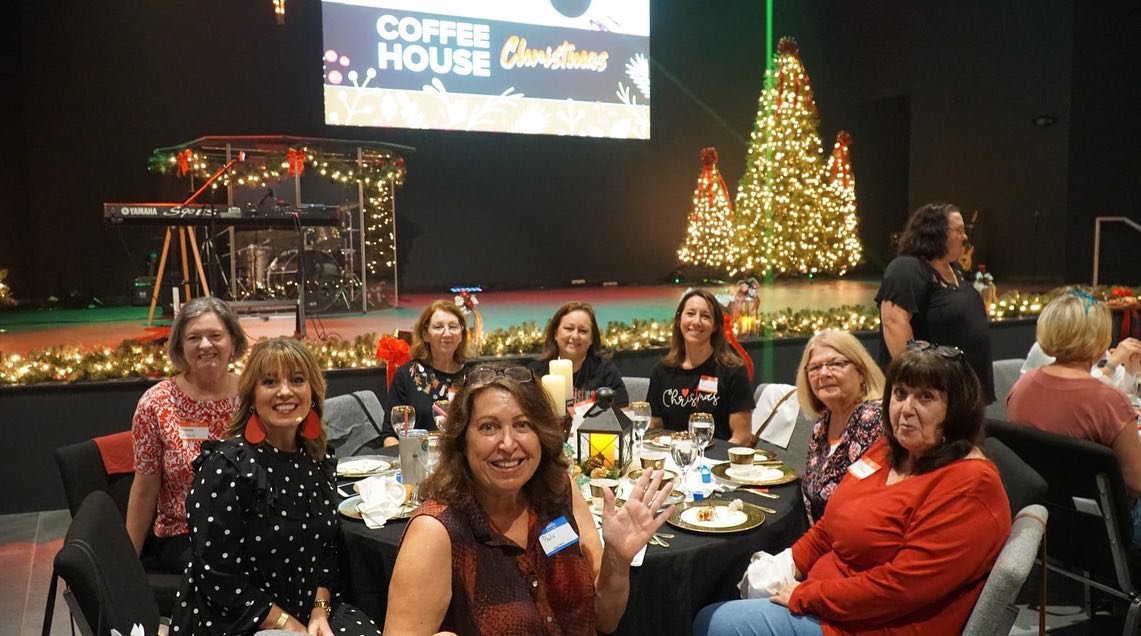 Saturday, December 10, 10am - 12pm
Doors open at 9:30am.
Enjoy delicious treats while sharing the true meaning and Spirit of Christmas, including music, entertainment, carols and glad tidings of great joy!
Click on a button below to attend -- or to volunteer!
Limited seating available. We have twenty tables and hostesses waiting for you! (Soon!)
Scroll to the bottom of this page if you would like to contribute a DOOR PRIZE for the event!
It's all happening at
Grace Church
2820 Minton Rd.
West Melbourne, FL 32904
UPDATE !!! Tables are full as of 11/27 but there is a waiting list. Start with the button below...
Fill in the form below if you would like to contribute a door prize for the Christmas Coffeehouse!